Write-off company debts and start again
COVID-19:
Coronavirus continues to impact people and business world-wide. We are fully operable and are able to help you through these difficult unprecedented times.
Read more
For immediate help & free advice, please freephone: 0800 901 2475
Your company is suffering from cash-flow issues. You've tried to raise money in the form of bank loans, financing, even tried to attract investment or inject cash into the business yourself. However, depending on your circumstances, your business may not have been eligible for these options, or maybe you've tried everything and are still finding yourself in difficulties. You are faced with managing a business which is struggling to meet its day-to-day liabilities and in its present format is not viable. This inevitably leaves you wondering – what can I do to write off company debts and start again?
Consider your options to write off company debt
Depending on your vision for the future, there are a few options for you to consider including a voluntary arrangement, a voluntary liquidation or a pre-pack administration
Trading through with a Company Voluntary Arrangement (CVA)
Before you conclude that closing your company and starting again is the best route, you may consider trading through and repaying the company debts in one affordable monthly sum via a CVA. These generally last for about 5 years but can conclude before-hand if the debts are fully repaid. This gives a return to creditors and also allows you to stabilise back to profitability. Providing the company adheres to the terms of the CVA, any debt remaining at the end of the term will be written off. You retain total control of running the business without the interference of outside parties.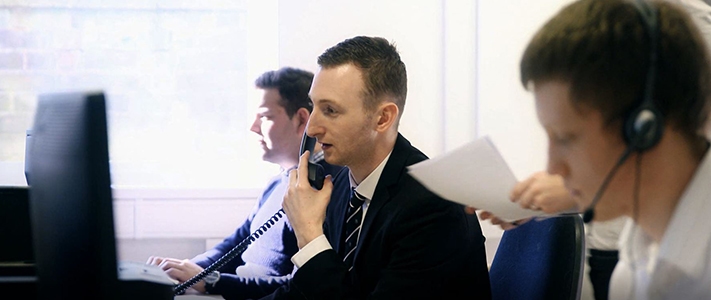 Creditors Voluntary Liquidation (CVL)
Liquidating your company via a straight-forward CVL is the best route for those who want to walk away and start a business in something completely different, or find employment elsewhere entirely. Any assets your company owns will be realised and used to repay creditors. The company would then cease to exist, along with its debts.
Transfer assets to new company
Transferring assets to a new company is done through a process called 'pre-pack administration'.  It is where the assets of your company are sold at market value, usually by an administrator, either back to you and the existing management team or to an unrelated party, and a 'newco'  carries on the business, whilst the 'oldco' ceases to exist, its old debt dying with it. In some cases this can be achieved without the company going through the administration process, often informally referred to as "pre-pack liquidation".
Any assets that are transferred to a new company must be done so at their market value. If transferred at undervalue, the liquidator may carry out an investigation which could see this overturned, if the liquidator applies to the courts.
It is important to bear in mind here that there are distinctions between a business and a company. A business is the activity undertaken by a company – services/products which bring in revenue. A company is a legal entity/vehicle through which the business is operated.
After a liquidation, there is no reason why a business cannot go on if its model is viable, but it must trade under a new name and cannot be similar to its predecessor. Only in very unique circumstances can a company reuse the same name as the oldco.
Are your personal finances affected?
Having a limited company means that it is a separate legal entity to you personally, protecting you from personally incurring financial burdens as a result of your company 'going bust.' However, it is common for business debt to affect directors' personal finances one way or another. This could be because you have injected money into the company from your personal accounts with the intentions of keeping the company ticking over. Or more simply, your main source of income has been your failing business, which has left you short of money and unable to pay your own personal liabilities. It is also possible that you may have signed a guarantee to help the company – for example, a guarantee to a bank in support of company borrowing, or perhaps a guarantee to a landlord in connection with a company lease.
If you have signed personal guarantees for your company, you may still be called upon to meet those liabilities.
Individual Voluntary Arrangement (IVA)
If you are struggling with your personal finances as a result of business debt, you may also need to consider an IVA – an Individual Voluntary Arrangement – which, like the CVA, compounds your unsecured debts into one monthly payment over the course of five years. It takes away creditor pressure and opens up a pathway out of debt without declaring bankruptcy.
In summary
Writing off company debts and starting again is achievable through a number of procedures as outlined above. Each situation is unique and so it is essential to take advice before you reach a decision.
It is important to be aware that if you continue trading whilst the company is insolvent, and consequently the creditors are in a worse situation, you can be held personally liable for not taking action. This type of mismanagement is known as "wrongful trading".
How we can help
We are able to assess your situation and advise you on the best route forward, free of charge. If you are wanting to close a company and walk away, or move assets from a current company into a new limited entity, contact us without delay. The sooner you act, the better it is to prevent your insolvency from escalating, diminishing the chances of you being held personally liable for your company debts through wrongful trading. Our advisors are friendly, impartial and experienced and can talk you through the available options.